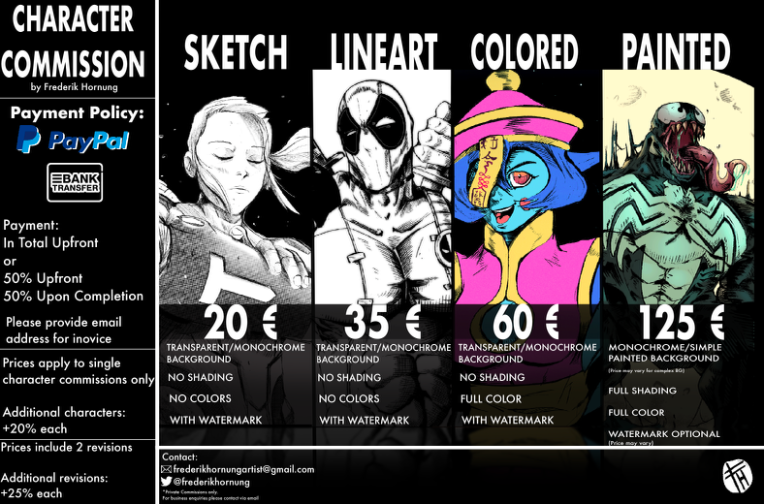 Character Commissions starting at 20€!
Hey guys!
I want to announce my commission prices for 2021/2022!
If you want to commission your DnD character, your OC, fan art, or a full body illustration of Venom for your grandma's birthday, I can draw all that!
This is my first time posting my commissions here on Newgrounds.
If you've supported my art in the past or only just stumbled over it now, I just want to say thank you so much. It means so much to me to know my art is seen and appreciated all over the world.
And if you want to commission me, just hit me up via the contacts down below!
Contact
👉📥DM on Twitter: @frederikhornung
👉Email: frederikhornungartist@gmail.com
Thank you!